Why we do what we do?
Digital professional, educational and support spaces are not built with inclusivity of all users in mind.
In short, our platform helps organisations reach a wider set of audiences that perhaps face barriers to participation.
More specifically, autism inclusion across educational, professional and support spheres motivates all we do. Only 22% of autistic people in the UK are in employment (compared to 81.3% for non-autistic people) and autistic people are twice as likely to be suffering from anxiety and poor mental health but have the least access to support.
Who we are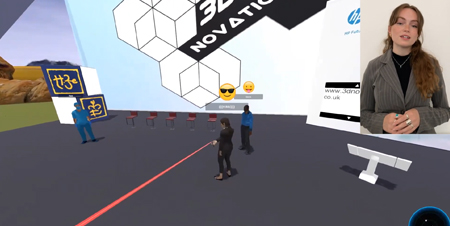 We are 3DNovations, a small tech company located in Scotland comprised of autistic and non-autistic individuals committed to making a difference.
Our team is diverse, bringing a range of skill sets, experience and perspectives to design virtual world software and environments that improve the outcomes for our partners.
What we do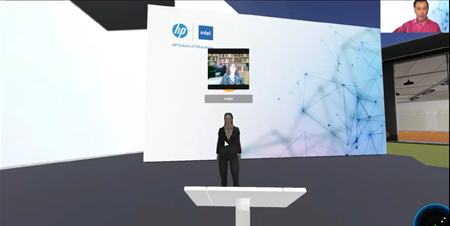 We have developed immersive, cloud-based virtual reality platforms designed with and for autistic people to reduce barriers faced in accessing services in mental health, health, arts, culture, heritage and learning.
Our virtual world environments provide a safe, flexible and customisable space in which individuals can collaborate, create and work in a way that works for them.
Our Awards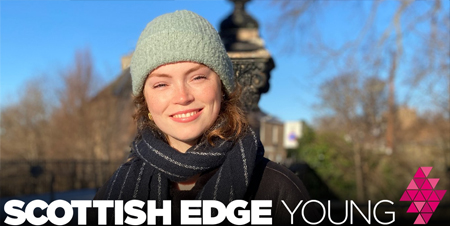 In 2018, 3DNovations was EU recognised as a model of best practice in Responsible Research and Innovation.
3DNovations are delighted to announce our Executive Director, Eilidh, has been shortlisted for Young Edge.
Impact
Nicola Herbertson, Investor, Director and Board Member of 3DNovations, talks about why RRI is important for all businesses - especially in the games and tech industry - and how by using RRI businesses can help tackle social challenges in a positive and cost effective way.
At 3DNovations, we continue to research the effectiveness of our virtual world platforms, refining the virtual environments built by our inclusive design team, we ensure that the worlds we create enable end-users to maximise their experience and improve their social or educational outcomes.
Our Immersive Customer Workshops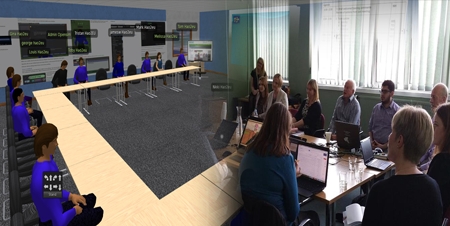 Our platforms offer an immersive learning experience that connects end-users regardless of geographical location or social preference.
3DNovations have led workshops with clients such as Momentum World, Birnam Arts Centre and Autus. Individuals can work collaboratively in a real-time, multi-user virtual world hosted in the cloud and accessed by avatars in a synchronous way. To learn more about 3DNovations and our platforms, contact us about one of our Virtual Discovery Workshops.